Hospitality
The hospitality sector offers a remarkable chance to deploy EV chargers, offering guests convenience while enhancing your business reputation in the ever-growing sustainable travel environment.
The Top 5:
Unleash the power of convenience and sustainability for your valued visitors with our top five benefits.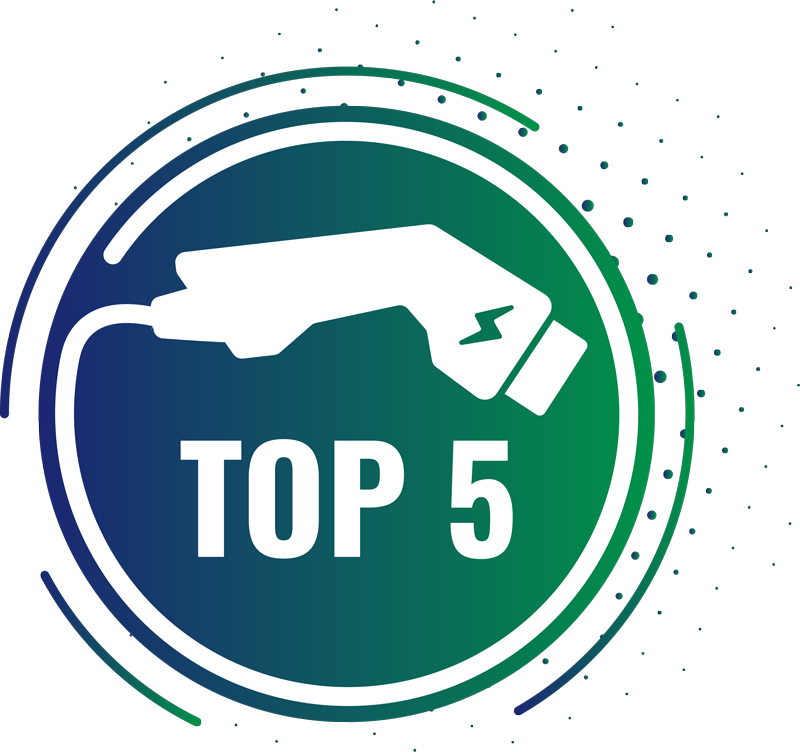 Meeting Guest Expectations: Cater to the growing number of eco-conscious travelers by offering EV charging infrastructure, enhancing their experience and meeting their sustainability preferences.
Competitive Advantage: Stand out from competitors by providing EV charging stations, attracting environmentally-minded guests and gaining a competitive edge in the market.
Increased Bookings and Occupancy: Attract a broader customer base, including business and leisure travelers who drive electric vehicles, resulting in higher bookings and occupancy rates.
Sustainability Leadership: Demonstrate your commitment to sustainability and environmental responsibility, aligning with guest expectations and industry trends.
Revenue Generation: Generate additional income for your hospitality business by monetizing your EV charging services through implementing charging fees and/or cross-promoting your other offerings.
Free Resources:
Discover an array of valuable free resources specifically designed for the hospitality industry.
Unleash the Power of EV Charging at Hotels: Download Our Free eBook
Discover the untapped potential of installing EV chargers at your hotel with our comprehensive eBook, "Electrifying Success: The 5 Key Benefits of EV Chargers at Hotels." Unlock the secrets to attracting the growing population of EV drivers, boosting your hotel's reputation as a sustainable destination, and maximizing revenue opportunities. Don't miss out on this electrifying opportunity - download our eBook today and pave the way to a brighter and more prosperous future for your hotel.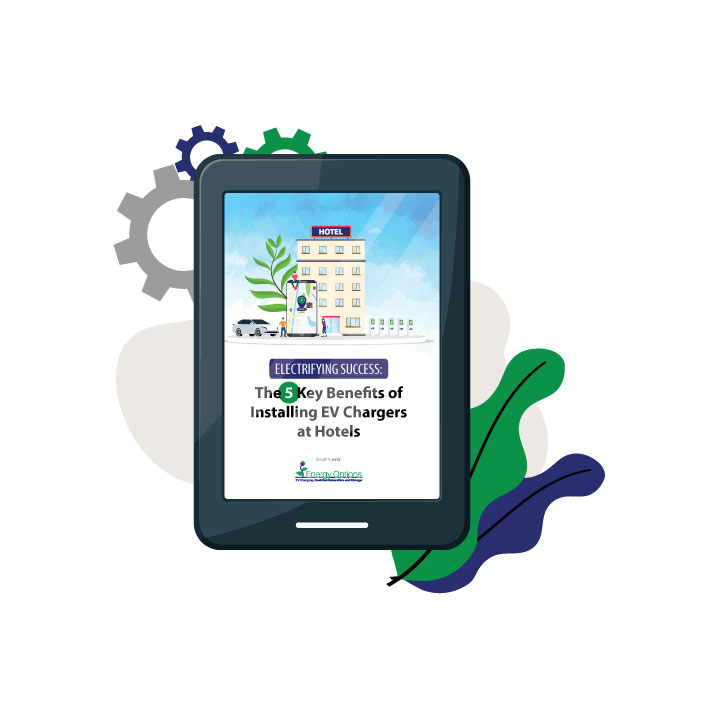 Case Study
Sanford Park Hotel was eager to enhance its appeal by embracing the installation of EV charging stations, especially after witnessing numerous properties reporting a remarkable 3% to 10% surge in occupancy rates.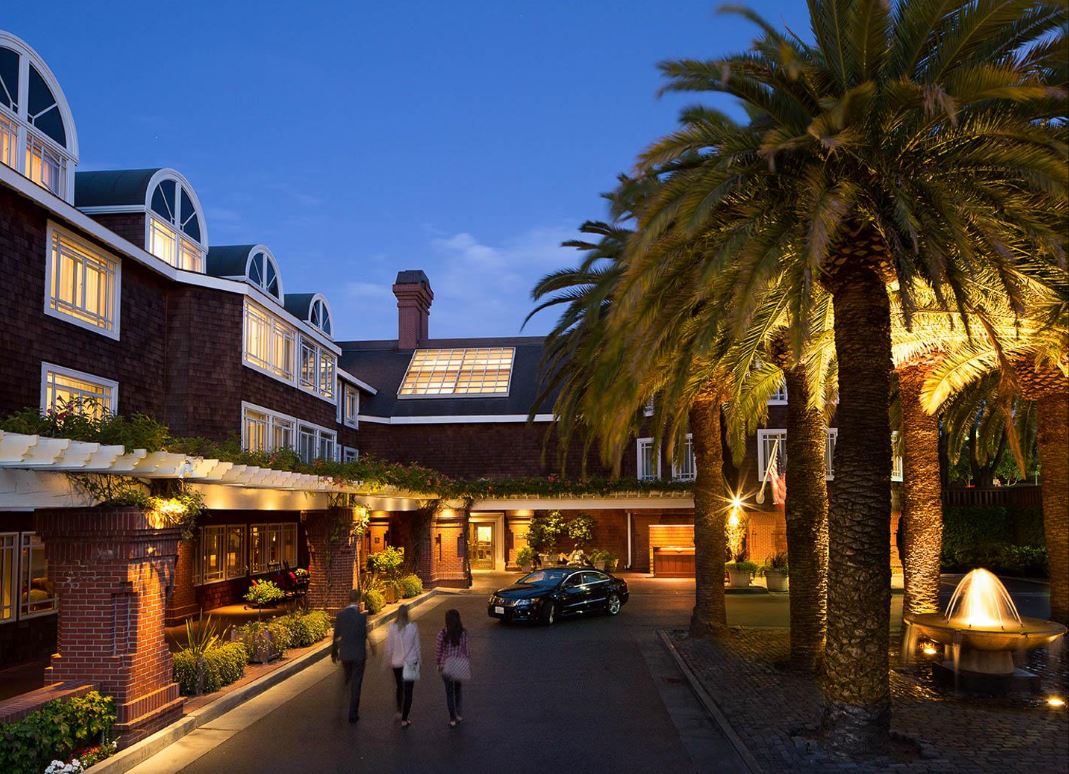 Infographic for RV Parks
Discover the incredible advantages of incorporating electric vehicle (EV) chargers into your RV park or campground with this informative infographic. Explore the positive impact on the environment, the perks for your employees, and the exciting potential for additional revenue.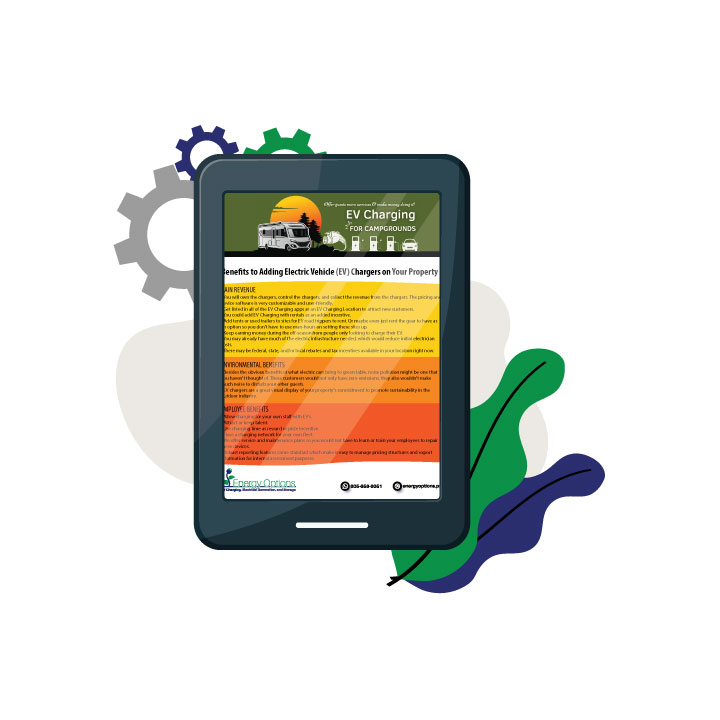 Revolutionize Your Hospitality Business: Schedule a Consultation and Elevate Your Guest Experience with EV Charging!
In the year 2022, the United States witnessed a remarkable surge in electric car sales, soaring by an impressive 55%. This significant growth propelled electric vehicles to capture a noteworthy sales share of 8%.
According to a survey conducted by PlugShare in 2019, 70% of EV drivers said they actively seek out hotels with EV charging when planning their trips.
Research has demonstrated that businesses can achieve remarkable savings of up to 40% on fuel expenses and an impressive 60% on maintenance costs simply by transitioning their corporate fleet to electric vehicles (EVs).