Resource Library
Dive into our comprehensive resource library, filled with valuable materials that empower and inform. From articles and guides to case studies and white papers, gain industry insights, make informed decisions, and maximize the potential of electric charging solutions. Unlock a world of tailored expertise and stay ahead of the curve.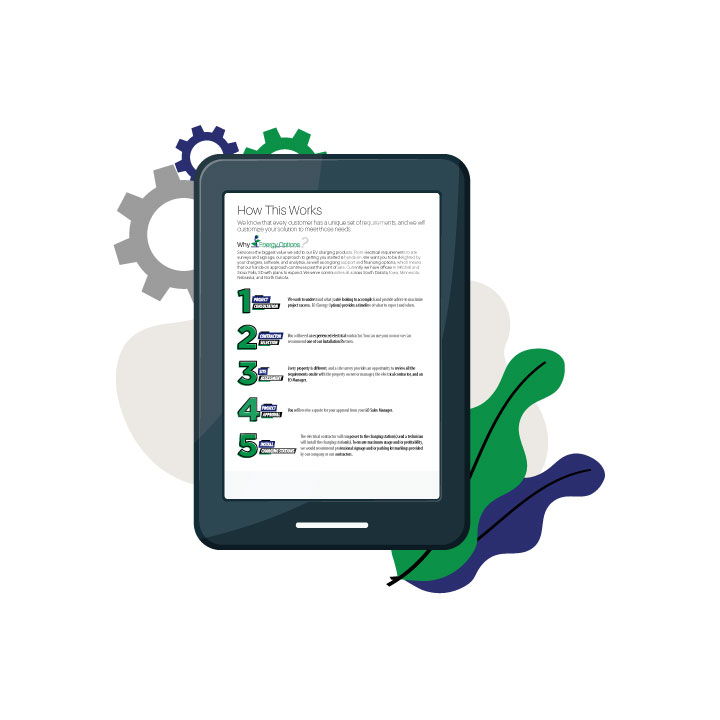 Most Requested Resource
Our highly sought-after resource, "How This Works," provides a step-by-step explanation of the EV charger installation process for your business. From the initial stages to the final steps, this comprehensive guide ensures you are well-informed and comfortable throughout the journey. Gain a clear understanding of the process, eliminate surprises, and embark on your EV charging installation with confidence.
Empowering Your Industry: Free Resources Tailored to Your Industry
Access our curated collection of industry-specific resources designed to fuel your success. Stay informed, gain insights, and discover innovative solutions that will drive your industry forward.
Schedule a Consultation
Book a time to discuss your specific needs and explore how our solutions can benefit your business.